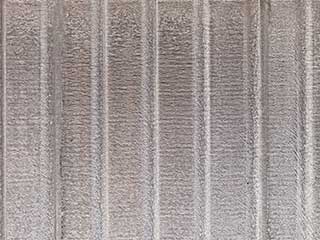 Keeping your home comfortable is naturally a priority - both for you and for us. We are experts in attics, and our professionals can advise on the best route to take when it comes to insulation, as well as handle the installation. We want you to enjoy your home, and not have to worry about whether your attic is well-insulated or not. When it comes to insulation, you have several different options. Cellulose, loose-fill fiberglass, and spray foam are among the most common types of insulation for your attic.
Recycled Paper Insulation

Cellulose is a type of insulation made from ground-up recycled paper. Boric acid is added to the paper - this helps with insect control and resistance to fire. It has an R-value of about 3.5 per inch, which provides a good level of insulation. Cellulose doesn't create a complete air barrier, but it does stop the majority of air movements. This helps avoid and control frost in the attic.

Loose-fill Fiberglass Insulation

This type of insulation has a lower R-value at 2.5 per inch than cellulose does, but that doesn't mean it's not a viable alternative. Several misconceptions exist around loose-fill fiberglass - for example, that it loses its insulation value when temperatures drop. Loose-fill fiberglass manufacturers have improved the product significantly over the past two decades, rendering that notion untrue at this point. That means that this type of insulation is definitely worth considering.

High Insulation Value From Spray Foam

The insulation material with the highest R-value among the common types is spray foam. It exists in an open-cell and a closed-cell variety, with an R-value of 3.6 per inch and 6.5 per inch respectively. One of the main benefits of this type of insulation is that when installed properly, it creates a complete air barrier, as it seals all the corners and nooks in the attic.
Choosing the right type of insulation depends on many different factors, and is an individual process. We are experts at advising and installing, and will take your specific situation into account when helping you choose the right type of insulation.