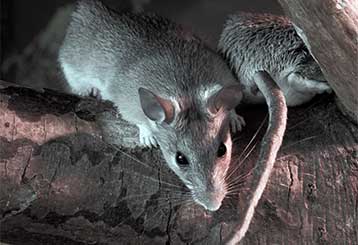 Prevent Potential Health Risks And Damage
Both your home and your business run the risk of rodents getting in and making themselves at home, which can prove to be a huge issue if allowed to go on for long. Not only do they reproduce rapidly so the problem will increase swiftly, but they can carry diseases that will spread and may infect anyone inside. Rodents are also a risk to the structure of buildings as well due to their tendency to tear up insulation for nesting, along with anything else they can find, as well as gnawing on any exposed wood. Whether it's for the sake of your family or your employees, keeping the area rodent-free is best for keeping everyone safe and healthy.
Get Your Household Clear Of Pests
Have you noticed gnaw marks on wood or any other hard materials around, or droppings here and there? Maybe you've heard the sound of something skittering around at night, or noticed a bad smell coming from certain areas? All of these signs point towards having a rodent problem in your home. They can use the air ducts or even walls to get around your house and access food or whatever else they want. But don't worry, we can help! Rather than use dangerous pesticides that can harm your family or pets, we use special tools to simply trap the rodents and remove them from your home without killing them. It's the safest and most humane way to ensure that your home is pest free!
Commercial Rodent Removal Is Also Available
The size of most buildings makes them particularly easy for rodents to sneak into and make themselves at home in without much notice. They may be costing you, however, in damages to the building as well as potentially causing illness in your employees. To get the environment back to one that's healthy and conducive to a strong work output, just give our team a call!
There's No Need To Wait
Contact us at Attic Cleaning Hayward now to get your rodent proofing appointment scheduled.
Looking for more? We also offer:
Attic Ventilation Improvements